Monday – Sunday 9-5pm 01206 984100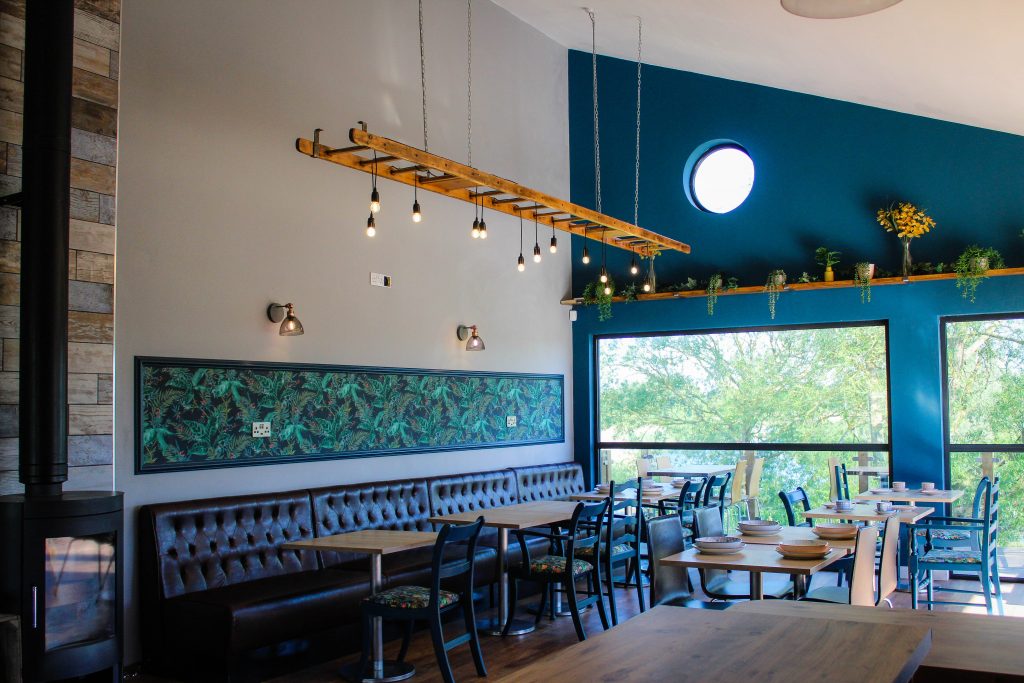 Our coffee house is situated in the newly built and uniquely designed building to the east of our site: the pitched roof gives a light airy feel inside and enhances features such as our ladder lighting, log burner and porthole window.
The indoor seating has a stunning full-width window and there is a large terrace area outside: both offering beautiful elevated views of the river towards Cattawade and Flatford Mill. It makes the perfect place to re-fuel after some kayaking fun, or somewhere to relax while waiting for the kids to return from their paddleboarding session.
Alongside the beautiful space, we offer a great range of brunch, lunch, specialty coffee, as well as delicious homemade cake that you are bound to enjoy! Hannah our coffee house manager and the rest of the team are always on hand to ensure you have a great visit.
To book a table call 01206 984100 or email: [email protected]
For Functions email: [email protected]